Deighton Sports Council
To find out about the Deighton Sports Council view the history of DISP by clicking here.
(Previous Partner) The Deighton and Brackenhall Initiative Limited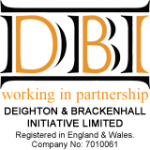 The Deighton & Brackenhall Initiative Limited (DBI) was a revolutionary, award-winning partnership between the community, elected members, public services, agencies and business which is improving local services, community facilities and the overall environment in an effort to improve the quality of life for all residents living in the area.  DBI has helped out DISP in the past by giving funding to help keep the project running.  To visit there website click here.

Kirklees Active Leisure – Deighton Sports Arena
Kirklees Active Leisure run Deighton Sports Arena where DISP is based and where we run most of our groups and activities.  To visit their website click here.

Integrated Youth Support Service
This Council run service organises a variety of activities for young people including youth clubs and holiday play schemes, which are sometimes run in conjunction with DISP at Deighton Sports Arena. For more information click here.
LOCAL SERVICES 2 YOU
A Community Company established by DBI, and working in the Ashbrow Ward. Its main aim is to provide quality services and create employment for Local People  
The North Huddersfield Trust Schools Pyramid
Click here for more information.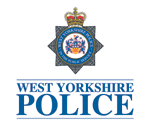 (Previous Partner) West Yorkshire Police
DISP work in conjunction with the Police (as well as YPS) to run the 'D' Project.  For more information on the West Yorkshire Police click here.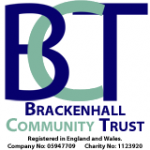 Brackenhall Community Trust (BCT)
Brackenhall Community Trust run the Brackenhall Community Centre and are currently planning on moving to a new community centre in the Brackenhall and Ferndale area which will accommodate indoor and outdoor sports activities including junior and full size football pitches, a multi-use outdoor games area (for sports such as basketball) and indoor sports (such as badminton) with internal and external changing facilities.
DISP hope to work with the Trust to offer sports and activities at the centre once open. For more information on BCT, visit their website by clicking here.

Communities United Project
Info…

Kirklees College
DISP work with Kirklees College
For more information on Kirklees College click here.
Peninne School Sports Partnership
The Peninne School Sports Partnership established to enhance and promote young people's opportunities to participate and progress in a wide range of sports. They also raise the standards of teaching and learning of Physical Education and school sport. For more information click here.
Deighton Working Mens Club
Deighton Working Mens Club is located on Deighton Road and offer…. DISP link Info…
Streetgames UK 
Everything is Possible
Since 1999 Everything is Possible has developed partnerships with organisations who support young people with fewer opportunities. In 2012 Deighton Into Sport Project (DISP) became aware of this project and during the year has participated in one of their current programmes
This organisation was set up to support the most excluded young people, such as homeless young people, those with drug & alcohol problems, those in prison, young people with no education or excluded from school, individuals with a history of mental health, black & minority ethnic groups, those who have been through the system of local authority care and young parents.