'Diva Fever' Dance Club
Experience the latest Urban Dance
Streetdance is the modern emergence of Disco and consists of choreographed routines to popular music. Danced by all the popstars and seen in videos and on TV this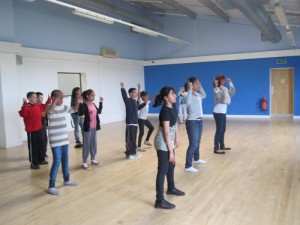 style has increased in popularity over the last couple of years to become the dance style that everyone wants to do.
Danced to a huge variety of music from hip hop to reggae, pop music to latin, it is also a fun way to keep fit through the energy of the dancing
'Diva Fever' Dance is a Urban Dance Club based at the Deighton Community Sports Arena and Northfield Hall Community Centre.
Established in 2010 by Davina Allette and DISP, it has been successfully run by Davina since its inclusion .
The club offers Dance Classes as follows:
Monday's at Deighton Arena – 4.45pm – 5.45pm (7 – 12 year olds)
For further details contact Davina on 01484 414936  or Basil on 07757 423763